I have mentioned before that I am planning on making my dress. Am I crazy? Probably. Am I cheap? Definitely. Of course I joke that cheapness was my main reason for dress making but there are actually many reasons I choose to go this route.
- I wanted an experience of creating something I was really proud of.
- I am picky with my dress specs. I did go to a few shops and asked of they had 3/4 length sleeves with tea length. Every one I went to said no so that saved some time.
- The experience of squeezing into too small dresses or being harnessed up into too large dresses just didn't appeal to me.
- I just like to sew and create!
I wanted something unique, something I loved, and something very specific. After I recovered from falling down a rabbit hole of Edwardian wedding dresses, I found two that I wanted to base my dress on. Luckily after a few searches online I found a Butterick Pattern that would fit the bill on sale for $2.99!
The simplicity of the
Ms. Pomeranz dress
is what really drew me to it first. I like the longer sleeves and the shape. For awhile I planned on just making a replica of this (in white) but some part of my brain was convinced I should have lace despite not really loving any lace out there. Then I found dress
number 2
... While the long length of the dress and see through sleeves weren't for me, that lace was amazing. Can you call it lace? I don't even know what to call it but I love it.
With my dress idea nailed down my mom and I went to go get the material. I was dead against satin because I usually think of it as too shiny and too hot but finding a fancy-feeling plain white fabric was proving to be difficult. Everything was kind of blah. When I found myself draping fabric around me in the tablecloth section I took it as a sign and reluctantly headed over to the satin section. Amazingly, there is such thing as a medium weight, non-shiny satin! It was getting close to rush-hour so I took the fabric and ran.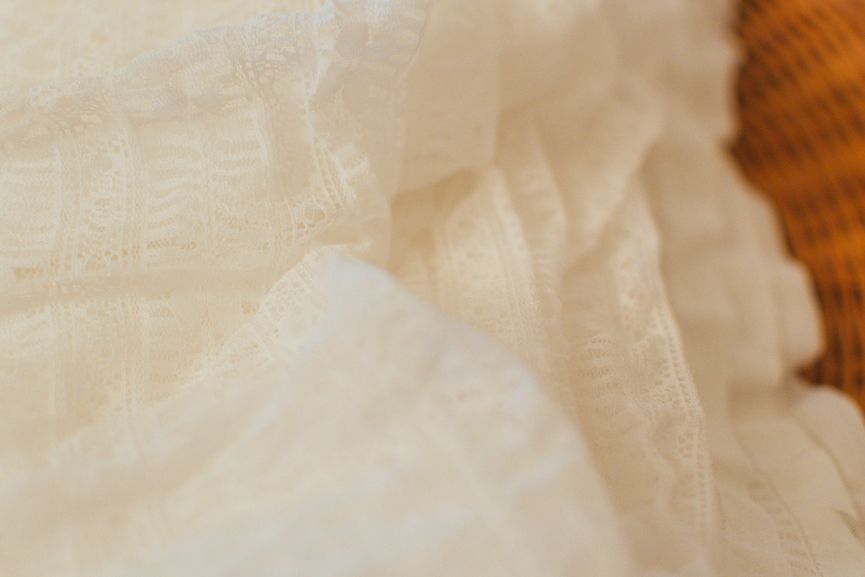 There was nothing that suited my lace needs (not even in the curtain section). So I went back to a store I had previously seen something similar in only to find it on the sale rack for 60% off! It's not exactly the same as the square lace but I think putting the "stripes" on the vertical will make me seem longer anyway. Which is my biggest goal in life.
Now I have no excuse to not get started on it. Can we all collectively hope I don't mess it up?!
Cost breakdown:
-Satin - $78.70
-Lace - $49.50
-Interfacing - $15.00
-Notions - haven't bought them yet but I only need a zipper and horsehair braiding for the hem.
Side note: I also found that adorable book at the thrift store for $0.50. It looks really dated but it actually has some good info about styles for every body shape and fabrics by season. Ok... I bought it because it was cute!